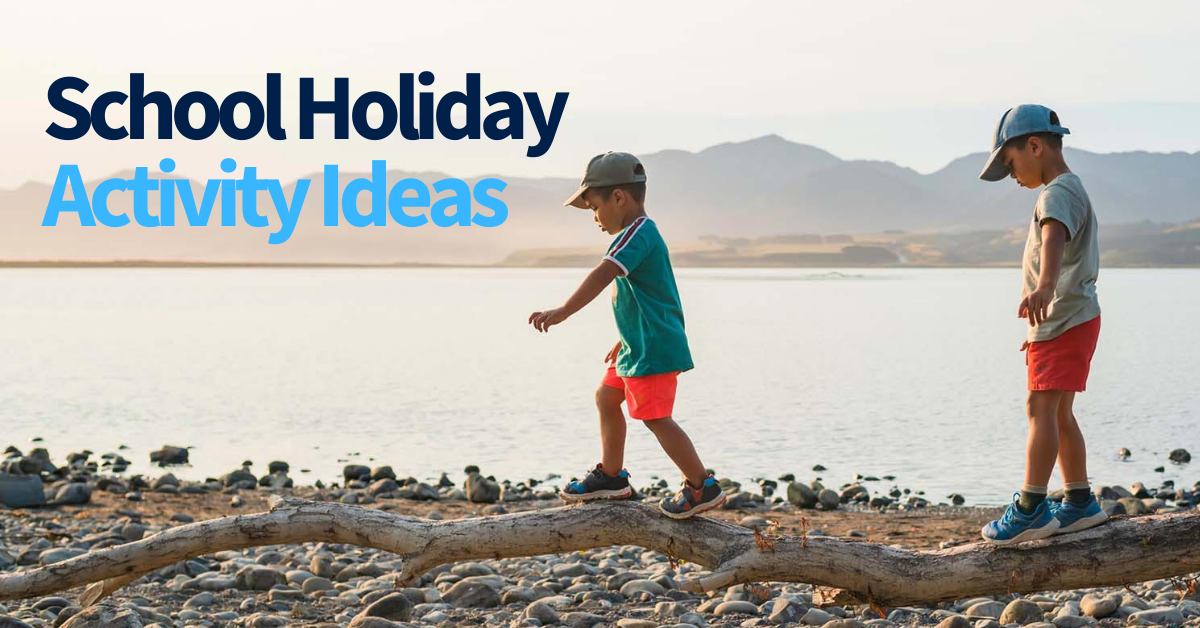 04 Jul

5 Activity Ideas for the School Holidays

1.Explore our surroundings  

Auckland has some fantastic scenery and nature waiting to be discovered. Best of all, these suggestions are all free but are weather-dependent!

– Muriwai Gannet Colony  – perfect on a windy day, thousands of gannets soar around their nesting grounds. Kids love the walk to the lookout point.

– Piha Beach & Kitekite Falls – iconic Piha, black sands Karekare and a waterfall walk make a perfect day in West Auckland. 

– Shakespear Regional Park (Whangaparaoa) and Orewa Beach – scenic beaches beyond the North Shore make for the perfect picnic or walking spot.

2. Garden and Harvesting

Gardening is a great way to get the kids outside with purpose. If you have a vegetable garden, June works for carrots and September is great for beans, Auckland's climate is so agreeable that you may find planting small fruit trees worthwhile – a visit to the garden centre is also fun for the kids.

3.Kiwi Valley Farm

Get in touch with your rural side at Kiwi Valley Farm yard, It offers interactive and educational family farm fun! The farm has horses, as well as other farmyard animals such as pigs, goats, donkeys and alpacas. Enjoy the relaxed country environment and explore the fun activities.

4. Silverdale Adventure Park 

Head to the Silverdale Adventure Park for a day of thrilling fun. The kids will have a blast going down the luge and the dual zipline, playing in the cosmic zone or heading to space in the spaceship simulator. This is a great rainy day activity! 

5. Arts & Crafts

Craft with purpose – did you know you can volunteer for the SPCA by crafting, the SPCA always needs toys and play items for cats and dogs awaiting new homes. Their list of suggested items and how to make them can be found on their website. Or simply buy a Craft kit – Spotlight, Kmart and The Warehouse all sell dozens of craft kits, starting from around $5. Hours of fun assured.

Enjoy the holidays!