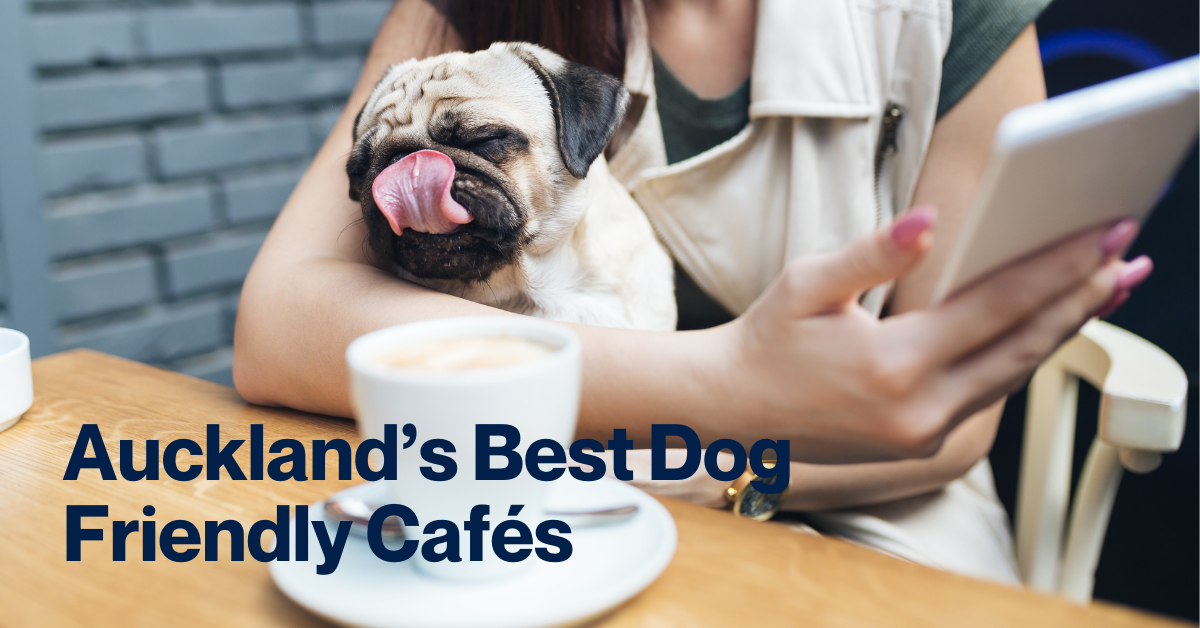 15 Jul

Auckland's best dog friendly cafes

They say a dog is man's best friend, which certainly seems to be the case in New Zealand. Dog ownership has soared over the past five years; in fact, were you aware that the City of Sails has a dog population of over 100,000?! So, it makes sense why many of us search for cafés and restaurants that open its welcoming arms to our precious pooch's. Check out the list below of dog-friendly places you can invite your canine companion to in Auckland:

Takapuna Beach Café

22 The Promenade, Takapuna

The Takapuna Beach Café know how to look after their dog-loving guests. It's a dog haven with three different sized dog troughs attached to the walls and plenty of outdoor seating. A great place to head to after a stroll along Takapuna beach – your pup will be living its best life.

Zomer

4 The Strand, Takapuna Beach

Located in the beautiful suburb of Takapuna Beach, Zomer Cafe is a casual dining venue and a place to relax with family, friends, and of course, your pup! Zomer has a great outdoor seating area and plenty of dog bowls, so your pup doesn't ever get parched.

The Glass Goose

78 Federal St, Auckland

It's not often you'll see dogs on a rooftop bar, but for here, that's a typical weekend. With a fake carpet of greenery, your dog will think he's at the park! While your pup enjoys the scenery, you can enjoy the great food and drinks and live music.

Pocket Bar & Kitchen

592 Great North Rd, Grey Lynn

This venue is dog friendly every day, but if you're looking for a group of like-minded dog lovers and an endless supply of furry friends, then Pocket Bar's monthly Dog and Grog event can't be missed. Taking place every third Saturday of the month between 12-2:30 pm, Dog & Grog is all about bringing the dog community together, no matter what shape or size. Leave the leashes at the door and let the dogs run wild. With a closed-off beer garden out back, you can rest easy with a drink in hand, knowing your doggo is safe.