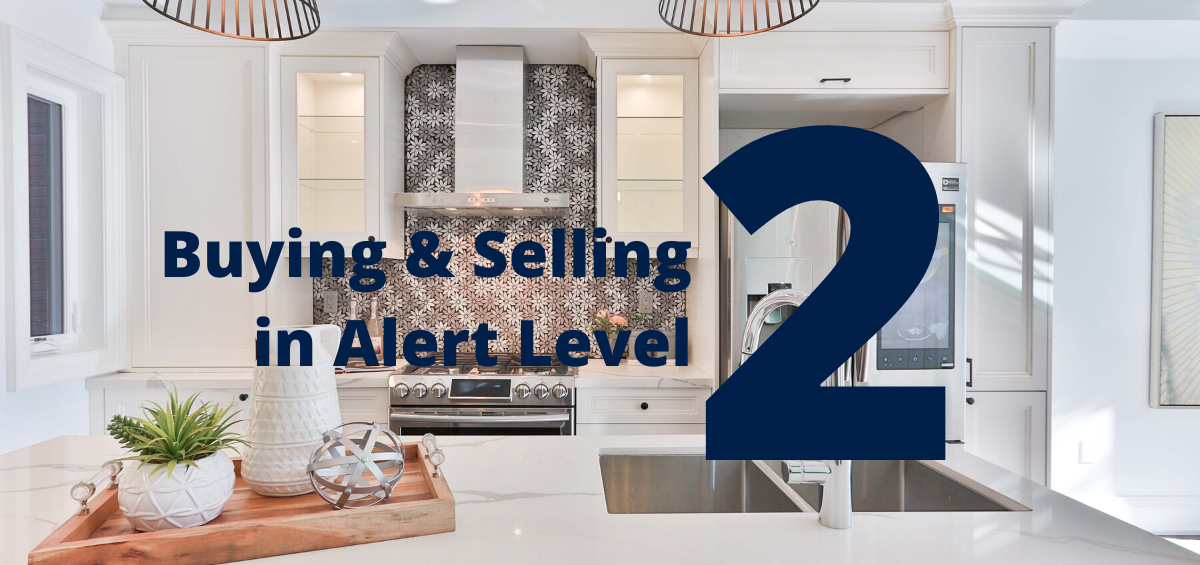 14 May

Everything You Need to Know About Buying & Selling Property During Level 2

The last few months have presented us all with a unique challenge like we have never seen before. Now that we are in Level 2 both buyers and sellers can feel encouraged by an increased amount of activity and demand.

At Level 2, physical distancing remains paramount and contact tracing is essential. Let us all remain united and do our utmost to protect our workers, communities and New Zealand. Below is a summary on how we will be operating safely in Level 2.
Auctions
In-person auctions may now take place in accordance with Government and Ministry of Health guidelines regarding public gatherings. Auctions will be seated if possible and aim to last for less than 2 hours. The number of people in the auction space at one time must be limited to ensure physical distancing (1m minimum between different bubbles) can always be maintained. In all cases no more 100 people may attend an auction and no more than 10 people in a group. Contact tracing process must be in place.
Offices
Our offices can open their doors to the public & staff. Contact tracing must be in place. Our office staff will ensure all people entering and exiting the office complete the register. Wherever possible we will aim to replace paper-based documents with contactless electronic documents.
Open homes & private viewings
Open homes and private viewings may take place, provided contact tracing systems are in place and viewing can occur safely e.g. physical distancing (1m minimum between different bubbles) can be always maintained, hygiene etiquette is adhered to and viewing remains contactless.
The number of people in the home at one time must be limited to 10 people to ensure physical distancing (1m minimum between different bubbles) can always be maintained. This may mean staggering access to the property and requiring attendees to wait outside the property until prior attendees leave. COVID-19 information and hygiene notices will be displayed at the entrance of each property, including a statement at the entrance that states 'the open home/viewing is 'contactless' and surfaces, doors, cupboards etc cannot be touched by attendees & those who are feeling unwell may not enter the property.
Inspections
Pre-settlement inspections can now take place. Licensees should observe the guidelines listed for open homes/ private viewings above, as far as they apply.
Appraisals
It is now possible to safely visit properties to carry out appraisals and listings provided it can be done so following the distancing and hygiene regulations mentioned above. Time at home has provided us with great opportunity to think about what is next, and I anticipate a flurry of activity from local and overseas buyers looking to make their next move. If you're feeling hesitant to have myself or my team visit your property then virtual appraisals will continue to be offered.
Things may be a little different for some time but above all else let's always remember to be kind and consider the needs of others. I look forward to opening my office doors and seeing you all again face to face. If I can help answer any of your property related questions, please get in touch.