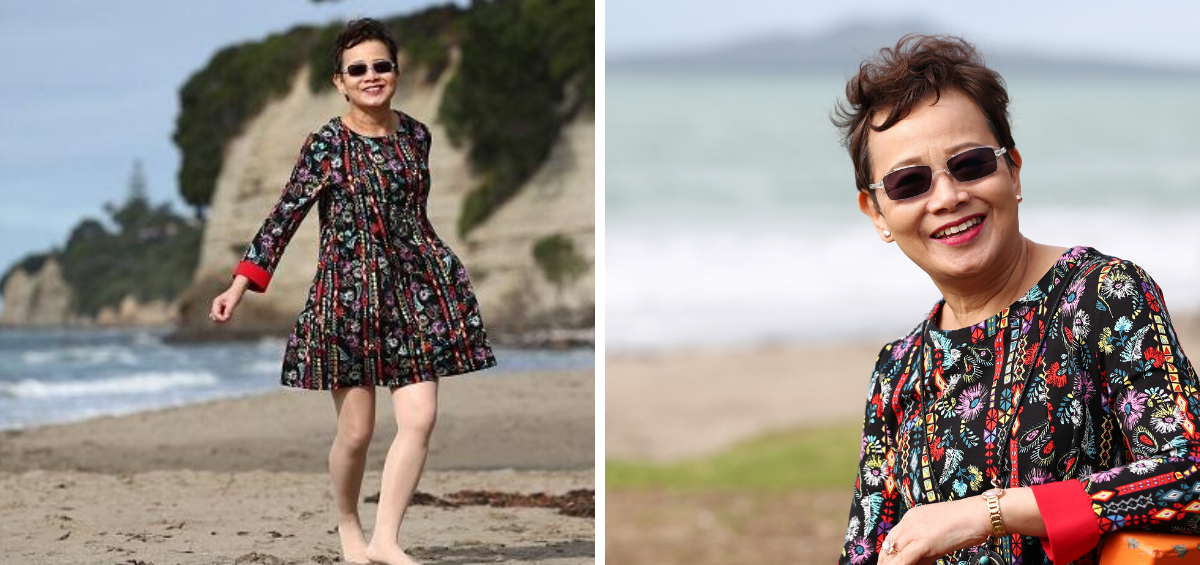 21 May

One Roof Article – "How MTV dance sessions have kept this agent at number one"

Wanly Tsang hit the ground running when she started her real estate career 16 years ago. In her first year in the industry she was named Rookie of the Year, and since then has consistently been named the number one salesperson for her patch in Auckland's North Shore, and this year she was the Shore's top sales agent for the Harcourts brand.

You're originally from Hong Kong — what brought you to New Zealand?

I came here twice with my family to visit friends and have a holiday and we thought it was a beautiful country and a good place to bring up our two children. When we first came here, we were driving to a motel and missed the way there, so I asked a man washing his car in front of his house if he could tell us where this motel was. He jumped in his car and led us to the motel. New Zealanders are good people.

We moved to Auckland 26 years ago. My husband's cousin in Half Moon Bay suggested we buy a house there but there were a lot of people who spoke Mandarin and Cantonese like us and I wanted to be somewhere more diverse, where my children could adapt to the New Zealand lifestyle and meet people of lots of different nationalities. I liked the North Shore, it has a nice environment.

What kind of work did you do in Hong Kong?

I worked in banking and the financial industry. My last job was with a funds management company and I was the head of the dealing room, so there were a lot of challenges. When we came here the qualifications I had didn't count, so I studied accounting part-time and spent the rest of the time with my son and daughter, which I loved. After a few years of studying I got a job as a financial accountant.

How did the move into real estate come about?

My husband and I had investment properties and had bought and sold a house with Harcourts. They asked me if I would join them because I had banking and language skills and was good at talking to strangers. I thought, I will give this a go. I soon realised I had found my passion in life.

There are challenges and people say it must be stressful but it is not as competitive as banking. I enjoy the excitement and meeting people. When I first started, my manager came with me to do appraisals. He was doing all the talking and I thought, I should be doing this myself. So I went to do some on my own and I got a listing in half an hour. I thought, "People trust me." It was a good feeling.

Why do you think you've done so well?

Because it is a passion, not just a job. People in New Zealand were so good to me and that made me want to work harder. Marketing is one of my strengths — I did a lot of marketing in the different roles I had in Hong Kong — and I am also good at negotiating deals. Being multilingual has made my job easier.

I think it also helps that I know a lot about the property market in New Zealand and also the financial markets overseas. What I don't know, I find out.

Plus I am also a very determined and disciplined person and I think in any profession that pays off.

You have a team of five agents working for you — is that a big responsibility?

I enjoy it. A few years ago new people coming into the office were asking me for advice and I was happy to mentor them when they needed it. When you start telling people how to do things it makes you look at how you do them yourself and think about how to improve. I have a very good team and I like to see them grow and become independent.

I can't keep working forever, I will probably retire in about five years, and I hope to have a team to take over that is very strong and successful.

You devote a lot of time to charity work — why is that important to you?

Because you need to help people if you can. It is giving to your community and making a difference in people's lives. And it makes you happy to do it. I support the Salvation Army — every year I hold a Chinese banquet and auction to raise money, we have a Christmas collection and we do a blanket drive to get blankets for people in shelters or sleeping in their cars, or elderly people who want to save money by not putting their heating on.

What do you do in your spare time?

I like to stay in touch with my family. My son lives in the United States and my daughter is in Hong Kong with her husband and their twin daughters — I love to chat with them on FaceTime. I like outdoor activities like cycling and swimming but it can be hard to find the time with my job. But one habit I have every morning is to turn on MTV and dance in front of the television. It is a good way to get some exercise and you start the day in a happy mood. My job requires a lot of energy, and dancing every morning helps.