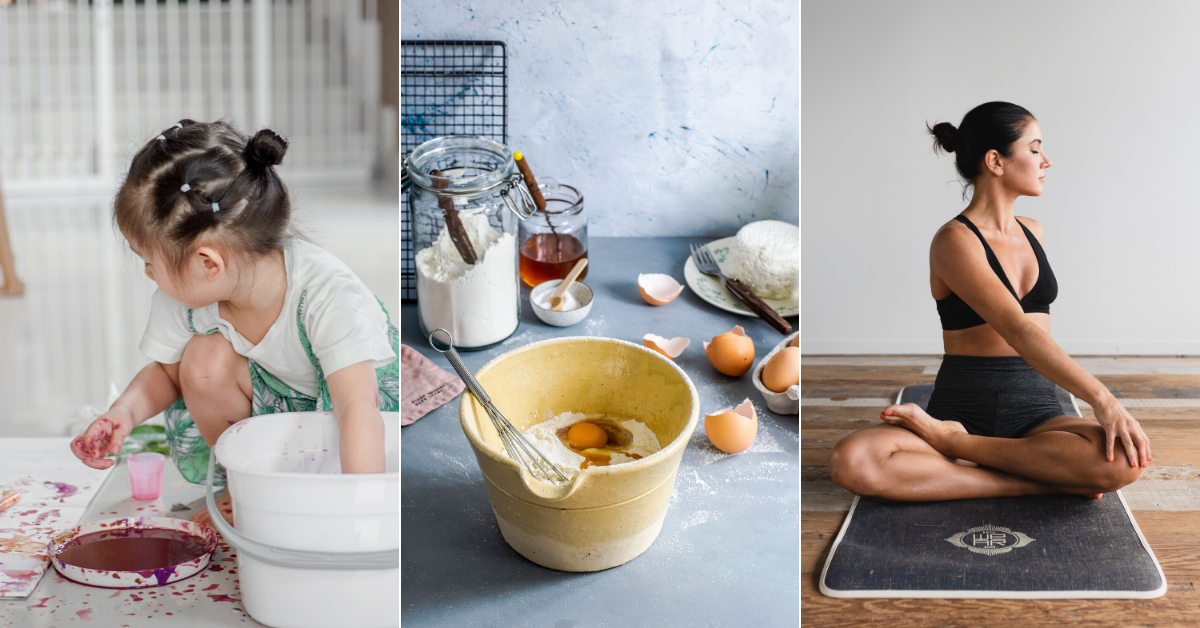 03 Apr

Productive Ideas & Hobbies to Keep Yourself Busy at Home

Most of us are looking for ways to stay entertained during the next four weeks and now there is no better time to start ticking things off your "one-day" list.
Whether it's learning new skills, discovering a talent or being productive, I've put together a list of ideas to keep you busy in the comfort of your own homes.

1. Painting
Painting isn't just for the creative type. It's a skill that anyone can learn. Start small, start simple and find your inspiration. Painting has many calming and creative benefits, it's also very rewarding. Painting is not only just an excellent solo hobby it's also a great family activity to enjoy with the kids.

2. Learn an Instrument
Music is proven to help anxiety and make you feel good! Not only is learning to play an instrument a great hobby, but it can offer valuable benefits and lifelong enjoyment. Some easier instruments to start with are the keyboard, guitar or drums.

3. Photography
There is more to enjoy than "just taking pictures". The benefits can enrich your life. Photography as a skill is easily accessible, no matter your fitness level, age, technical abilities, etc. – you can participate! Grab your phone, look for the beauty around you and start snapping. Most importantly have fun.

4.Baking
Bake the most of your time! Now that you have more time, discover the importance of making things from scratch, like pasta, which can be hugely rewarding. Baking is also a great activity to teach the kids. Make a delicious slice together, like my easy recipe below, while you're at home and teach your family to look forward to being in the kitchen.

5. Creative writing or poetry
Most of us all have pen & paper, or a computer at home so there is no excuse not to get cracking on writing that bestseller. Creative writing is a simple way to express thoughts, feelings, and emotions. Jump in knowing you also have the time or your hands to see your story through to the end.

6. Yoga
Whether you want a fitter body or a more relaxed mind, Yoga as a hobby is the perfect way to make time for your health and wellness without the need for any special equipment or a dedicated teacher. Online courses are easy to access, just find a quiet spot in your home to practice.

7. Organising
Turn your attention to overlooked household jobs now that you have the time. Productive jobs at home could include, Re-organising your fridge or pantry cupboards, having a spring clean of your wardrobe, washings and storing away your summer items. Organising your home creates structure in your day and a small sense of control.