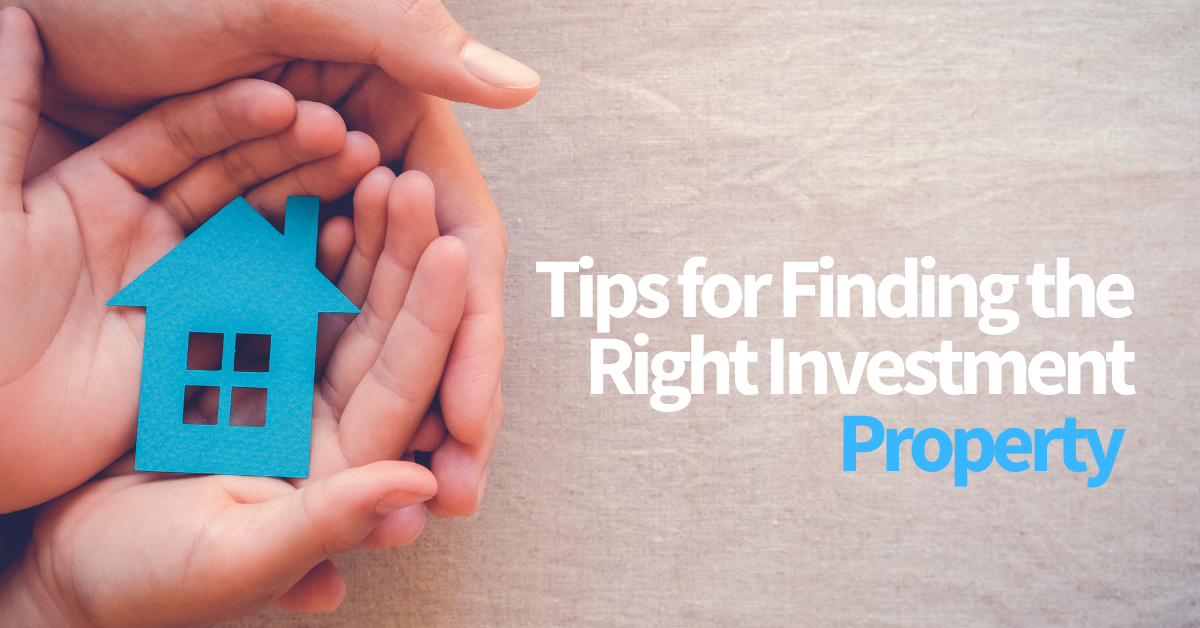 28 Feb

Tips for Finding the Right Investment Property

So, you're thinking about becoming a property investor, or you may be adding to your already-substantial portfolio. Either way, here are some things to consider when buying a rental property.

The main goal of an investment property is usually to grow wealth and generate a passive income. This means the things to look for in an ideal investment can be quite different from those you seek out when buying a house to live in yourself.

Return & Demand | If you're looking to rent out your investment property, probably the most crucial number to know is how much potential rental income you can earn. Investors often plan on renting out their property to generate revenue and help cover costs. Researching areas with strong rental demand and yield is an important part of assessing the financial viability of an investment property – it's important to do the math.

Rental yield is a calculation of how profitable a property can be, based on the expected rental income balanced against the costs of owning and maintaining the property. These include mortgage repayments, council fees, maintenance and insurance.

Tip – Don't forget to factor property management fees into your property expense.

Location | Location, location, location – it's a real estate cliché for a reason, and it's just as valid for investors as the people who live in the property. Location is an essential consideration in choosing a rental property. The proximity of the rental property to school and work is usually a vital factor for tenants wanting to stay in the property for more than one year. Properties close to amenities, transport links, and within desirable school zones will have more tenants wishing to live there and, therefore, the ability to achieve a higher rent.

Capital Gains | Capital growth is the increase in the value of the property over time. Look into the growth-trend indicators for the property you're thinking of investing in – what's the median sale price for the suburb? Has it increased over the past few years?

Type of Property | While your budget will largely determine whether to invest in a house or a unit, you should think about the type of property in the context of location and what kind of tenants you will attract with it. For example, do you want to attract families, professional couples, or university students? The features of the home you buy will determine its demographic demand.
It's also essential to find out about proposed planning changes in the suburb that may affect future property prices.

Age of the Property | This is an essential factor that can affect the cost equation. Investment properties typically involve ongoing expenses, so you want to make sure you don't buy a property that is a drain on your finances through maintenance costs. While there is the potential for more capital gains when taking on a fixer-upper, you will need to ensure that what you put in in terms of cost and effort will payout.

You may be up for the challenge of renovating a property that needs minor fix-ups if you've factored that into your budget. But if it needs major renovations, it might not be a profitable investment.

You'll also need to ensure the property is up to code – As a landlord, it is important to be up-to-date and knowledgeable on all regulations and bylaws around rental properties.

Do your research, and once you are ready to become an investor, my team and I are here to help with any questions you may have.